One Venue | Two Weekends | NINE COLORADO BANDS
December 1: DED Records Presents: Source / Awaiting Eternity / Sworn Us Under / Ashes & Philth in Grand Juntion
Source returns to The Mesa Theater on the Emergence Album Release Tour with special guests Awaiting Eternity, Sworn Us Under and Ashes & Philth. Presented by Ded Records!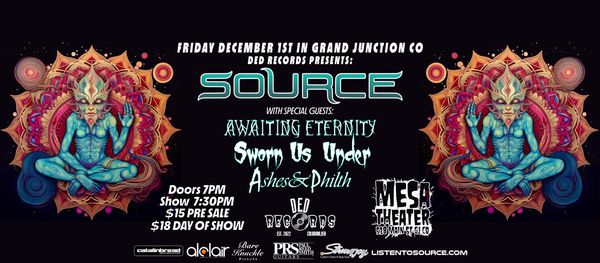 December 9: DED Records: The Showcase Presented by Banana Bomb Productions
DED Records and Banana Bomb Productions are proud to present the first of hopefully many showcases featuring the best rock/metal bands of Colorado. As we hope to contribute to the growing scene in Grand Junction and the rest of the Western Slope, we want to highlight the spectacular talent our home state has to offer. We hope to see you there. Lineup: Leveler, It's Always Sunny In Tijuana, Hated, Triune, Thrash Hard City Doors: 6:00PM Showtime: 7:00PM Mesa Theater is an ALL AGES venue.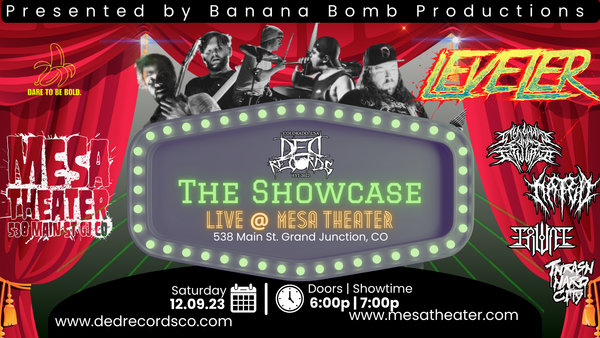 Sponsorship opportunities are available. Please email info@dedrecordsco.com if you are interested in being a sponsor of a professionally produced digital video release  of the event.